Other Services
Avoid the costly problems associated with employee discipline and termination by having a complete employee manual that outlines all the rules, benefits, and consequences of not working in the company's best interest. CG will provide the following: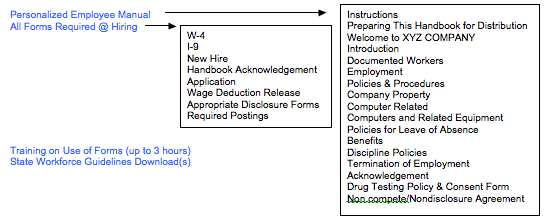 Why can't I just get one off the Internet?
You can! If you were going to do it yourself, you would already have done so last week, month, or year. Having an employee manual updated or created that is tailored to your specific needs can not be purchased off the shelf. Will the internet answer your questions? Will the internet setup your documents for your staff? Will the internet explain the policies to you? The answer is "no." Crescere Group will customize, answer questions, and prepare related documents for your company.
Commercial Lease Renegotiation
Isn't it time to reduce your commercial lease costs?

How many $'s have you left on the table?

Did you pay too much for your lease space?

Tenant Improvement Dollars?

Unsure of what you can ask for when negotiating?

HVAC responsibilities?

Need to grow or shrink your space?

Your rights as a tenant?

How to ask for an effective escape clause?

Renewal options?

Lease Checklist

Training on Use of Checklist

Review of Current Lease